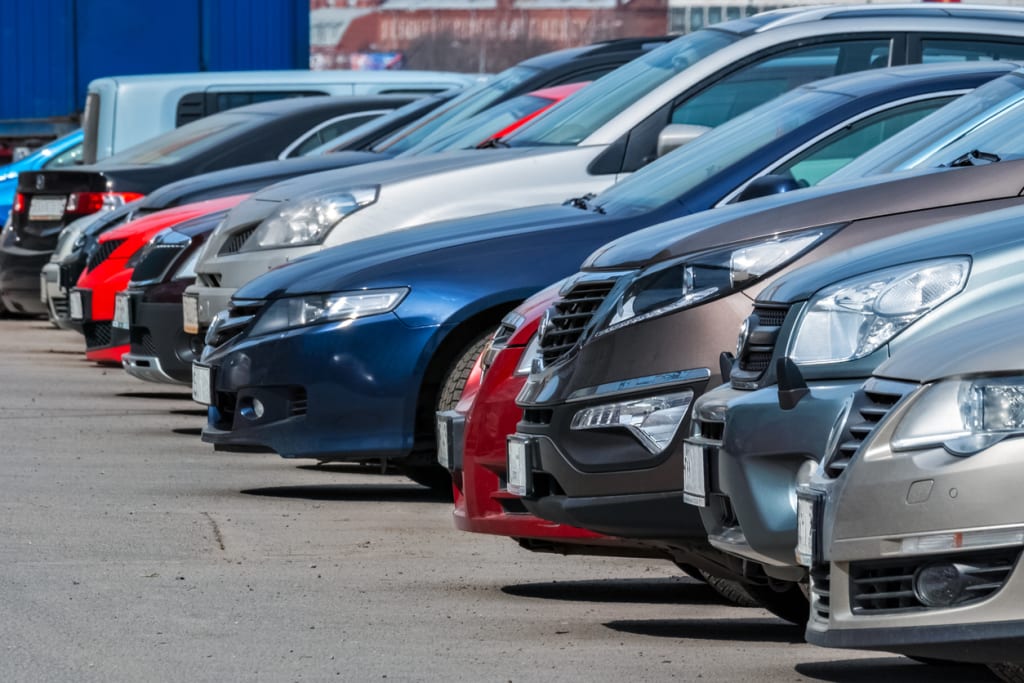 In 2021, The Bronx had 13,384 traffic accidents. Of these, 9,024 caused only property damage. The remaining 4,360 caused at least one injury or death.
NYC does not distinguish between accidents that happen in parking lots and those occurring on the roads and highways. New York traffic laws apply to all parking lots just as they apply to public roads and highways. As a result, the NYPD treats parking lot crashes the same as crashes on roads and highways.
Here are some facts drivers should know about parking lot crashes in the Bronx, NY.
How Do Parking Lot Crashes Happen?
Anyone who has driven in a parking lot or parking structure probably knows the most common causes of car accidents occurring there:
Driver Distractions
Distractions are very common in parking lots.
According to one survey, more than half of drivers engage in other activities while driving through parking lots, such as:
Making or receiving phone calls
Programming mapping apps
Sending or reading texts
Using social media
Sending or receiving emails
Taking photos or watching videos
Distractions take your mind, eyes, or hands away from driving. As a result, you do not spot pedestrians, cars, and fixed obstacles as early as you should. This delays your reflexes and can lead to car crashes and pedestrian accidents.
Obstructed Views
When you are winding around a dark parking garage, driving between rows of parked cars, or backing out of a parking space, many obstructions will block your view.
Pedestrians can emerge from between cars. You might have limited sightlines as you back out of parking spaces. Parked cars might pull out as you drive down rows. These obstructed views can lead to collisions.
Inadequate Lookout
Some drivers and pedestrians get complacent when driving through parking lots. They believe the slow speeds allow them to lower their guards.
As a result, many pedestrians cross lanes without looking. And many drivers pull into or out of parking spaces without watching for cars and pedestrians in the rows.
Improper Backing
A parking lot is one of the few places where you reverse into traffic. Inexperience in backing up and obstructed views can cause you to reverse into another vehicle or a pedestrian.
What to Do After a Parking Lot Crash
Traffic laws apply to parking lots just as they apply to roads. When you get into an accident, your legal duties depend on the type of accident.
When you hit a pedestrian, cyclist, or occupied vehicle, you must stop your vehicle and exchange insurance information with anyone involved in the accident. You must report the accident to the police if any pedestrian, bicyclist, driver, or passenger was injured or killed.
When you hit an unoccupied vehicle, you must try to locate the vehicle owner. If you find them, exchange insurance information.
If you cannot locate the vehicle's owner, you must leave a note on the vehicle that lists your:
Name
Address
Insurance carrier
Insurance policy number
License plate number
You must report a property damage-only accident to the police if you cannot locate the vehicle's owner.
Under New York law, you must report all accidents that involve the following to the New York DMV:
Injury
Death
Property damage to any one person over $1,000
You must file the DMV report within ten days of the accident.
Recovering Compensation for a Parking Lot Crash in the Bronx, NY
New York law uses a no-fault system of auto insurance. After a parking lot crash, you will file a claim with your auto insurer to cover your medical expenses and lost wages, if applicable. Your insurer will pay these benefits regardless of who was at fault for the accident.
If you exhaust your no-fault benefits, sustained a serious injury, or were hit by a car while walking or bicycling in the parking lot, you can generally pursue a claim or lawsuit against the at-fault driver. It's best to meet with a personal injury lawyer to discuss your claim and determine the fair value of your damages.
Contact Our Car Accident Law Firm in Bronx, NY
If you need legal assistance, contact the Bronx car accident attorneys at Oresky & Associates, PLLC at your nearest location to schedule a free consultation.
We have two convenient locations in New York:
Oresky & Associates, PLLC – Bronx Office
149 E 149th St
Bronx, NY 10451
(718) 993-9999
Oresky & Associates, PLLC – Queens Office
104-01 Roosevelt Ave
Queens, NY 11368
(347) 507-3884